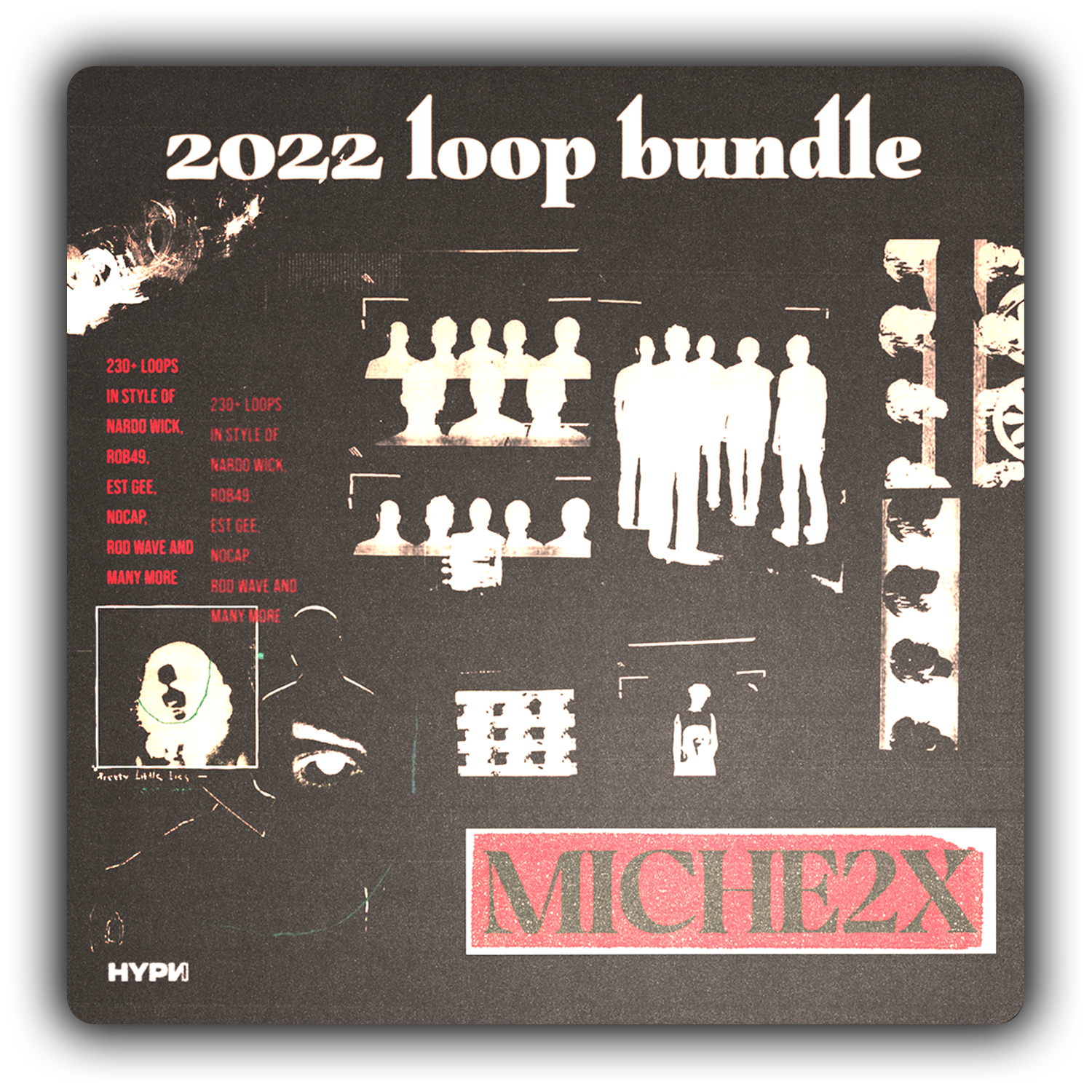 @miche2x - Official Loop Bundle
💣 @miche2x's full loop collection
🚀 230+ placement-ready loops in the style of EST Gee, Nardo Wick, Rod Wave..
🧨 This kit gives you access to @miche2x's weeklies and2023 loop catalog
📥 Instant download
230+ (2.7GB) Placement-Ready Loops in the style of EST Gee, Nardo Wick, NoCap, Rod Wave etc.

Through the purchase of this loop bundle, you'll have access to @miche2x's 2023 weeklies and all of his new loops.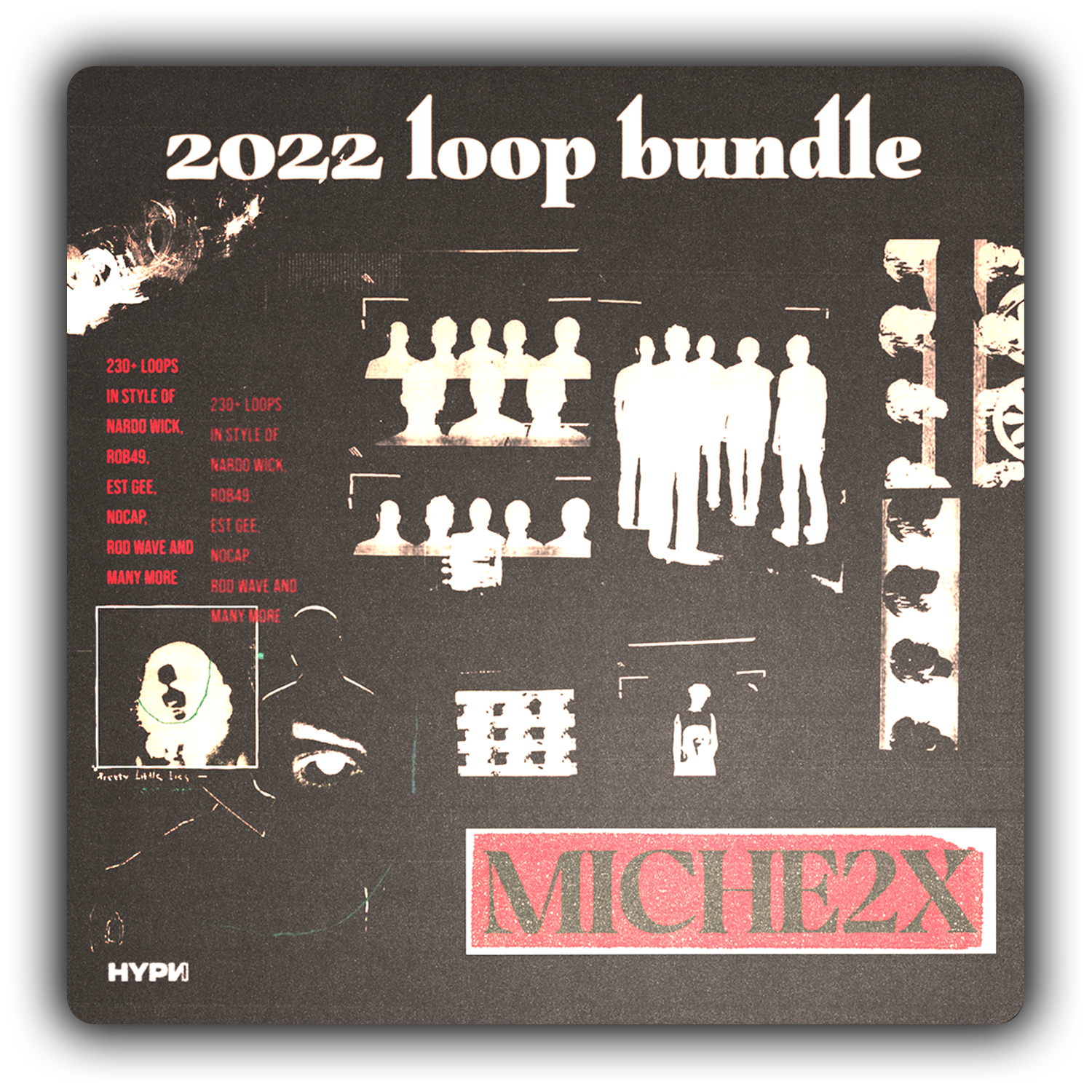 SOUND PREVIEWS
@miche2x - Official Loop Bundle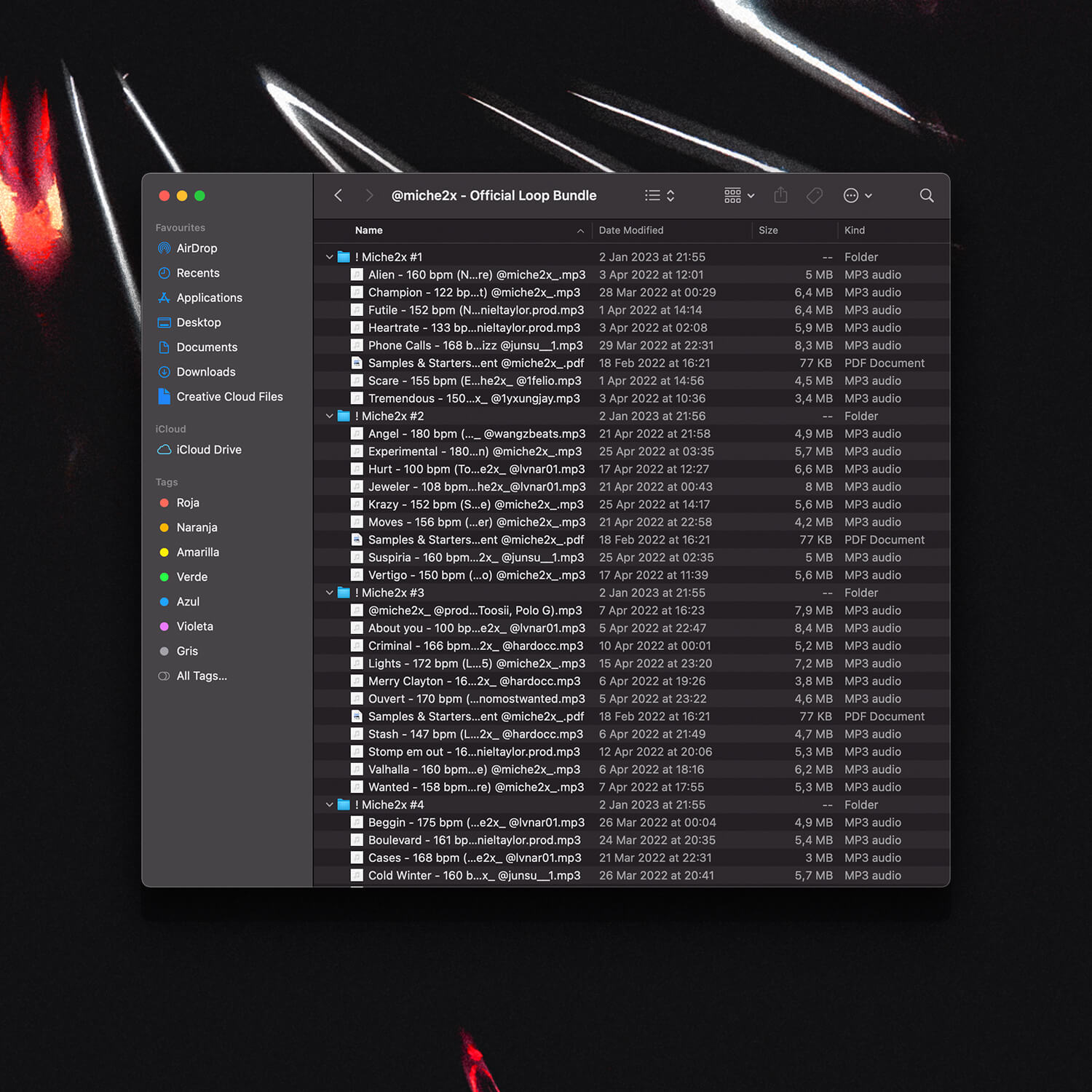 230+ loops to make FIRE beats.
In @miche2x's official loop bundle, you'll find over 230 samples to make unique and placement-ready beats.

We're hungry for more major placements. Are you?
Our producers have worked with
This product has no reviews yet.
Compatible with every DAW
All it takes is a simple Drag & Drop, whatever software you use